Crystals for Calm: 5 Powerful Stones to Help you Worry Less
…."Just for today I will not worry" is the second Reiki Principle. Oh, I know you'll say that it's easier said than done. Not worry? Are you kidding? The mere thought of not worrying for a day makes me worry. But there are powerful crystals with calming properties, that offer healing energy to help us keep and maintain this important Reiki Principle…"
"Just for today I will not worry" is the second Reiki Principle. Oh, I know you'll say that it's easier said than done. Not worry? Are you kidding? The mere thought of not worrying for a day makes me worry. But there are powerful crystals with calming properties, that offer healing energy to help us keep and maintain this important Reiki Principle.
Some individuals call them stones, others call them rocks. But by whatever name they are called, their vibrational frequencies are here to bring us more peace and zen.
As a certified Crystal Practitioner, I suggest using the following crystals when you are looking to align yourself with the energy of the precept "Just for today I will not worry."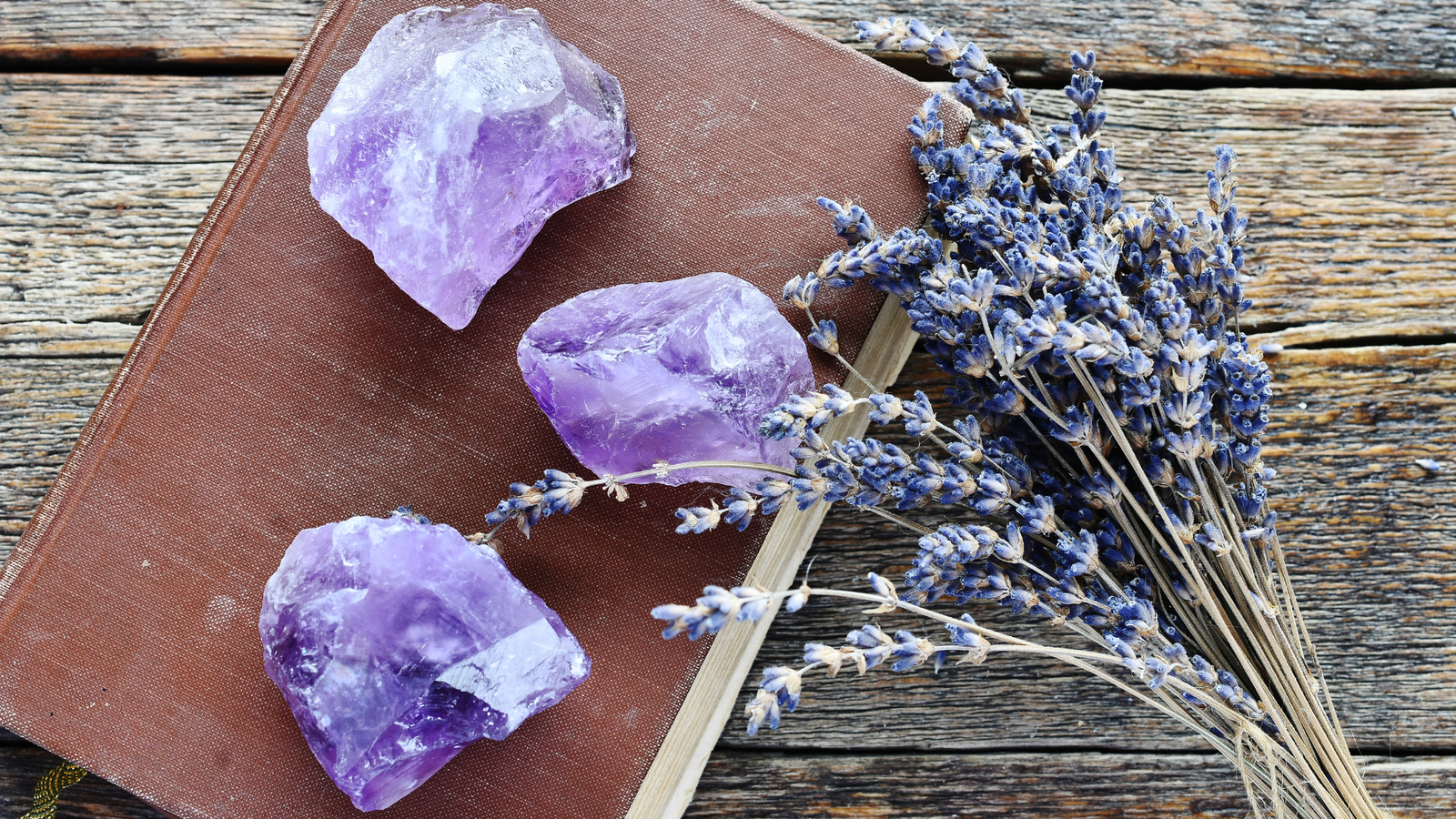 Pin this for later! Just for today I will not worry – Crystals for Calm
Clear Quartz
This beautiful stone is a master healer and has many benefits. It generates energy and helps remove negativity. It cleanses the subtle bodies and the soul and helps to balance the mental, emotional, and physical areas of one's being. In addition to helping you concentrate, Quartz cleanses, invigorates, and enhances the body's organs.
Amethyst
This stone is a good choice for overall protection. It has at least six significant healing potentialities: it enhances one's immune system, improves the endocrine function, improves the appearance of the skin, promotes digestive health, reduces headaches, and helps regulate hormones. It is also an excellent crystal to boost self-confidence.
Carnelian
Carnelian works to restore motivation. Its colors remind one of a brilliant sunrise with its promise of a new beginning. Its warmth empowers and stimulates the energy and courage that is often required to quiet the mind sufficiently enough to allow the successful implementation of the Reiki Principle "Just for today, I will not worry."
Rainbow Fluorite
This stone helps focus the mind. The swirl of green, blue and purple generate a calming effect. Its capacity to hold an intention works very well with our chosen Reiki Principle. Setting your intention of not worrying for today is strengthened by this crystal's support of inner harmony.
Super seven
This powerful crystal is called Super Seven because it contains the following 7 crystals: Amethyst, Cacoxenite, Goethite, Lepidocrocite, Rutile, Smokey Quartz, and Clear Quartz. The very high vibrational frequency of this crystal helps you attune your energy, to direct it to a higher realm of calm and clarity. Because it helps expand your consciousness you come to realize that worry is a negative drain.
Pin this for later! Just for today I will not worry – Crystals for Calm
There are a few options for how you can use these crystals to help you reinforce the Reiki Principle of not worrying for a day. The simplest way is to carry one or more of these suggested crystals with you – perhaps in your pocket or bag. If you feel you are beginning to worry hold the crystal in your hand for a few minutes. You will feel calmer.
Alternatively you can place a crystal in a soft small cloth bag and tuck it under your pillow whilst you sleep. Why not place one or more of the suggested crystals on your nightstand, your car or your office workstation? I personally like to place an Amethyst Geode in my office. But I encourage you to find your own ways to bring these calming crystals into your daily life.
Like this article? Share your thoughts in the comment box below!
And for more Reiki resources, be sure to connect with the Reiki Healing Association on Instagram, where we post daily Reiki inspiration and advice for healing and growth as a Reiki Practitioner or Reiki-enthusiast! And don't forget to follow us on Pinterest, where we are pinning positive affirmations and empowering quotes every single day.
Have you read the latest issue of Universal Life Magazine yet? As Members of the RHA you get Exclusive Access to the Magazine, and to access your copy all you need to do is log in to your Member's Area. You can get a copy of the magazine if you subscribe to our newsletter too!
More Articles For You
Author Bio
Norman W Wilson holds two doctorates. He is a Cognitive Behavioral Therapist and a retired college professor. He is a trained Shaman, Reiki Master, and Certified Crystal Practitioner and is the author of over 20 books including Reiki: The Instructor's Manual. Currently, he has two courses available on Udemy.com.